About Us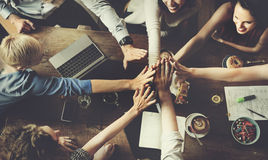 B-Active Headhunting is a company specialising in executive search services. Our offices are located in Prague and Warsaw. Our business extends to the Central European countries, with a focus on the Czech Republic and Poland.
We specialise in projects in the sectors of FMCG, pharma, luxury and cosmetic industry. We find candidates for managerial positions (general management, marketing, sales) and specialist of all types.
We are a group of people with many years of business experience. We do not rely solely on our experience in the field of HR; we believe that our strength is the knowledge of the industry in which we operate, of our customers and candidates. Understanding the business, its requirements, existing relations and knowledge of the market have a tremendous impact on the quality of recruitment. Similarly, as an international company, we place emphasis on knowledge of the countries in which we work. People carrying out projects in different countries can demonstrate the experience acquired in each country.
We operate exclusively in a proactive and - in a good sense of the word – an aggressive manner. We search for candidates through our professional contacts. Our consultants have operational experience in managerial positions in various sectors, so we can use the most effective form of recruitment, which is networking. We do not rely on newspaper or online adverts – we consider these to be an additional tool, which often we don't need to utilise.
The professional level of candidates is always crucial for us. We present our clients with a limited number of candidates, but we guarantee that they will fulfill the requirements of the job description.
We're fast. We attempt to close each project within 8 weeks.
We always suggest that recruitment projects should be conducted an exclusive basis. We want to devote all our time to the customer because then we are sure that the quality of our services will be at the highest level. Customer satisfaction and top level candidates are paramount for us.
We are members of: